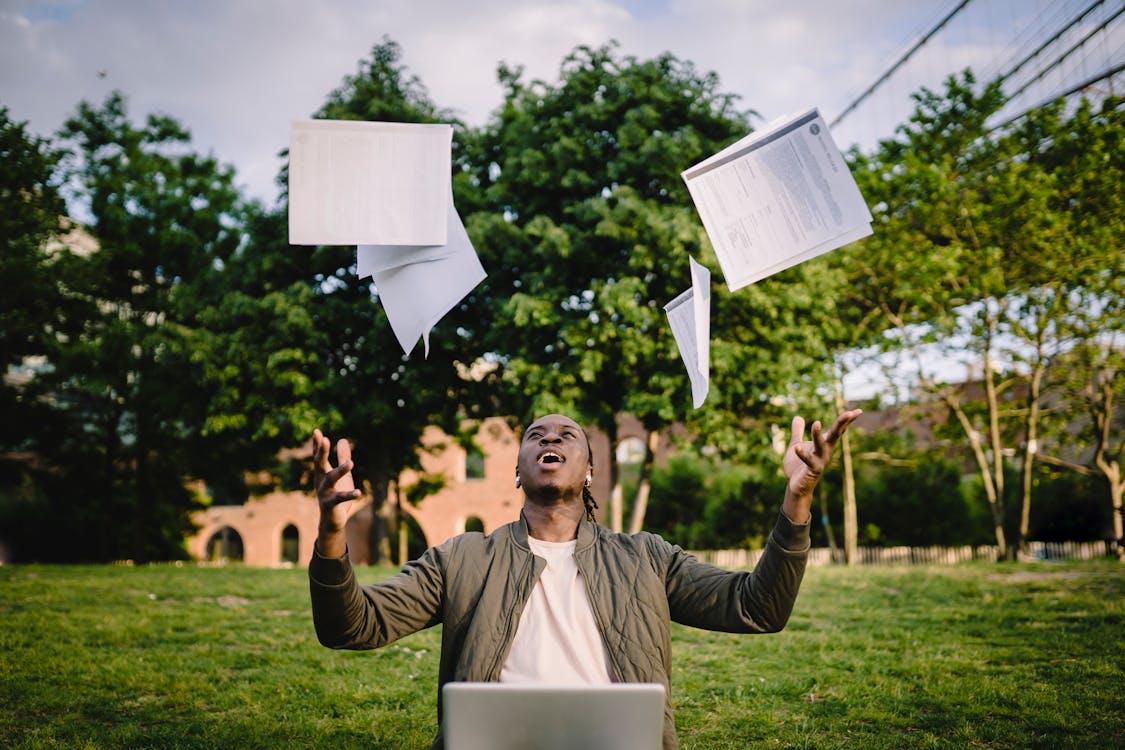 Did you know there are over 56.5 billion websites indexed on Google? This means your website is competing against billions of other web pages.
As a website owner, there is nothing more disappointing than seeing your website rank on the tenth page of Google despite all the efforts to improve your rankings.
Therefore, what makes a website rank higher than all the others? How can I improve Google search results for my name? Achieving Google's first-page ranking is not as complex and expensive as most people perceive it to be.
That's said, let's look at a step-to-step guide on how to make your website rank higher on Google.
12 Steps to Make Your Website Rank Higher on Google
Step #1: Have a Content Marketing Strategy
Let's be honest, a website cannot function without content. This is why you need a content marketing strategy.
But what exactly is a content marketing strategy?
This is a strategy that uses content to market businesses and increases:
Website rankings
Return on investment
Do I Really Need a Content Marketing Strategy?
Yes, you do. The strategy is not only a cost-effective income-generating alternative but also seeks to:
Target and understand your audience
Understand and address your audience's pain points
Promote brand awareness and uniqueness
Determine the content formats and marketing channels
When you address all the above issues, your content is more likely to rank on Google's first page.
How to Use Content Marketing to Rank 0n Google's First Page
Now that you understand the benefits of a content marketing strategy, let's look at how you can implement an effective content marketing strategy:
Identify your business goals
Perform a persona search
Run an audit for your content
Create unique and fully optimized content
Select the best content management and editing system such as Surfer SEO content editor.
Step #2: Improve Your On-Site SEO
Did you know that improving your on-site SEO can increase your Google search rankings in days? By improving your on-site SEO, you allow your content to sell itself.
Also known as on-page SEO, on-site SEO is fully optimizing content for a web page for the user or search engines. The typical on-site SEO applications include optimization of:
Content
Title Tags
Internal and external links
URLs
However, technological advancements have made Google smarter and pickier. In 2021, for you to rank on Google first page, your on-site SEO requires optimization of:
Loading speed
Bounce rate
User experience
Dwell time
Click-through-rate (CTR)
Step #3: Add LSI Keywords to Your Page
LSI keywords are terms that are closely related to the main topic of your content. Did you know that LSI keywords improve Google search results for your business?
Previously, Google-based ranking of websites on the intensity of keywords found on your webpage. For example, if your main keyword is local SEO strategy, Google checked how many times you've used the main keyword in your page.
If the main keyword was used severally, Google automatically assumed that your webpage is about local SEO strategies, leading to higher rankings.
Using LSI keywords is to give the reader a deeper understanding of your content, promote SEO advantages, and compose sound and credible content. Moreover, by using LSI keywords, Google is confident with your content writing experience, which leads to higher rankings.
For instance, if your topic is about compression socks, then some LSI keywords will include exercise, sitting for long hours, blood circulation, to mention a few. In addition, ensure to include the LSI keywords in the title tags and image alt to increase your Google SEO.
If finding LSI keywords becomes challenging, use tools like Ubersuggest and LSI Graph to generate the keywords.
Step #4: Monitor Your Technical SEO
Did you know that Google alters its search engine algorithm between 500-600 times per year? Therefore, as the algorithm changes, so will the technical SEO for your website.
Therefore, failing to monitor your technical optimization could lead to your website vanishing from the Google search engine, and you can say goodbye to your rankings.
But what is technical SEO?
This is the process of fully optimizing your webpage for visibility, crawling, and indexing by search engines. The technical factors that need optimization include:
By combining optimization of both technical and non-technical SEOs, you increase the chances of your website being crawled, indexed, and eventually ranked on Google's first page.
How to rank first on Google Using Technical SEO
The following are the steps to follow when optimizing your webpage technicalities.
Run a technical SEO audit
Revise the site structure
Erase any duplicate content
Improve the loading speed
Tighten the security
Improve the mobile-friendly design
Use structured data mark-up
Step #5: Match Your Content to Search Intent
The searcher's intent is the basis of your website's success. It's why you write your content and is the most significant contributor to Google's first-page ranking and organic traffic. The searcher's intent is the reason behind the search.
You might optimize your website in every aspect, but if you have not met the searcher's intent, Google will hardly recognize you. Furthermore, you would want people to read your content once and be satisfied with the results.
But how do you meet the searcher's intent?
Let's be candid; a website can address more than one type of audience. Therefore, your content can meet two or more types of intent.
For instance, you can be a website publishing informational content about a product or service that you sell. Therefore, once the searcher clicks on your website, they can get relevant information about a product or service, which leads to conversion.
According to Ahrefs, there are four types of search intent. They include:
Transactional. The searcher wants to buy or sell something.
Informational. The searcher is looking for information about something or someone.
Commercial. The searcher is looking to buy a particular product or service. However, the buyer persona has yet to make a decision.
Navigational. The searcher is looking for a blog or website.
Step #6: Reduce Your Bounce Rate
Now that you've perfected your SEO and have met the searcher's intent, how do you ensure the searcher does not bounce?
A bounce rate is the percentage of website visitors that don't engage in any activities such as:
Clicking on links
Filling a questionnaire
Leaving a comment
Making a purchase
Bounce rate is among the key elements that Google uses to rank websites. A low bounce rate tells Google that searchers are satisfied with your content leading to visibility on the first page. Keep in mind different websites have different bounce rates.
Why do people bounce?
Unappealing design
Poor content writing
Comparison
Slow loading speed
Poor content presentation
How to increase Google ranking for free by reducing bounce rate
The following are tactics you can use to reduce the bounce rate on your website
Improve loading speed
Appeal to the reader with a beautiful design
Meet the searcher's intent
Insert visual content
Improve content presentation
Step #7: Find Even More Keywords to Target
Keywords are the foundation of SEO. Therefore, if you have more keywords to target, the possibility of ranking on Google's first page is high.
But how do you target more keywords that rank?
Targeting more keywords is achieved by optimization of several distinct keywords on your webpage.
How to target more keywords
Let's look at how to improve Google search ranking by targeting more keywords that rank.
Here are the steps to follow:
Open Google Search Console's "Performance on Search results" report
Look for the questions with higher rankings
Find keywords that rank by accident on Google
Increase the number of keywords accidentally ranked in your content. Alternatively, you can create pages that are fully optimized around the ranking keywords and hyperlink them to your content
Repeat the process a few times
Step #8: Publish Insanely High-Quality Content
As a content creator, quality is uber important. I mean, you would want people to enjoy, share, and refer to your content worldwide. When you read your content, are you proud of the quality you published?
Remember, Google is a reputable site and cannot rank low-quality content. Therefore, publishing high-quality content is among the best way to improve search engine ranking.
What comprises high-quality content?
Meeting the searcher's intent
Zero grammatical and duplicate errors
Inserting more backlinks
Long-form content
Adding visual content
Becoming a source of data
Easy to read content
Step #9: Build Backlinks to Your Site
Also known as incoming, inbound, or one-way links, backlinks verify the credibility of your content. Generally, backlinks are considered votes from other websites. The more backlinks you have, the higher your rankings and vice versa.
When creating backlinks to improve Google search results for your name, ensure that:
The keyword is the anchor text
Links are from reputable and trusted websites
The domain is not a duplicate
Step #10: Track and Monitor Your Results
At this stage, you are already ranking on the first page of Google. However, do not get comfortable because first-page ranking is not permanent.
The ever-changing Google algorithms affect rankings hence making it crucial to monitor and track your rankings. Keyword monitoring helps you know how your website is performing, and in case of any drop in the ranking, you can quickly rectify the situation.
How do you monitor and track results?
Monitoring and tracking are mainly effective through tools. The tools help improve Google search results since you can see:
Your average CTR
How many impressions and clicks do each keyword receive
How does the use of specific keywords affect your website's visibility
Bonus Step #1: Boost Your Click-Through-Rate
A click-through rate (CTR) is the percentage ratio of clicks to impressions on your website. For instance, if a company runs a gaming advertisement campaign that generates 300 clicks and 1000 impressions, the CTR will be 30%.
But why are CTRs important?
A higher CTR equates to higher Google rankings and vice versa. This is because a higher CTR tells Google that your content has met the searcher's intent leading to more organic traffic on your website. Therefore Google will rank you higher for easier visibility by searchers.
How to improve Google search results for your business by boosting your CTR.
Use short URLs
Use catchy title tags
Use powerful meta descriptions
Bonus Step #2: Use Internal Linking
Google uses links to find website content. Therefore, for content to rank, it needs to have links. Internal linking is when a link on your webpage leads to another page of your website.
In a nutshell, you can forget about Google's first-page ranking if you do not include internal links in your content. This is because of internal links:
Improve Google search ranking
Give your website credibility
Help Google index all your website pages
Help Google understand your website structure
Want Your Website to Rank Higher on Google?
Not sure how to make your website rank better on Google? I can help you audit your website, identify issues, and optimize it for Google.
Contact me today for website audit, content optimization, and on-page SEO.